Pastured Beef
"And I will send grass in thy fields for thy cattle that thou mayest eat and be full."
  – Deuteronomy 11:15
Like a great wine, or a finely aged artisan cheese, Hawk's Cry Pastured Beef is slowly grown, at nature's pace. Black Angus cattle are born into the Hawk's Cry herd and nurtured on the farm's bountiful grass pastures. The cattle grow as nature intended - without hormones, maintenance antibiotics, or accelerated feeding programs.
Beyond the rich taste and juicy tenderness of Hawk's Cry Pastured Beef is natural, healthy, and nutritious food.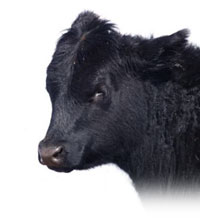 The Hawk's Cry Herd
The Black Angus cattle of the Hawk's Cry herd are cross-bred with selectively chosen beef breeds to enhance meat quality and animal health. Calves are born in the valley and stay right here for as long as it takes to become Hawk's Cry Pastured Beef.
Free-Range
The cattle in the Hawk's Cry herd freely forage grass pasture paddocks, and are never confined in a barn or feedlot.
Grass-fed
The pastures and hay fields of Hawk's Cry consist primarily of native grasses that are well-suited to this environment. Intermixed with the grasses are a variety of legumes that balance out the nutritional needs of the herd. These grasses and legumes define the delicious and distinctive flavors only found in grass-fed beef.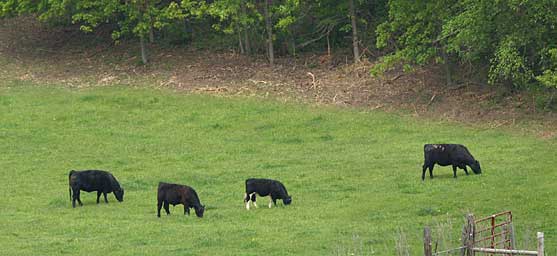 Homegrown
Hawk's Cry is a local, self-sustaining, family farm. Calves are born on the farm and raised with their mothers on the forage grown here. As older cows are culled from the herd, many are replaced with heifers born on the farm. Minimal transportation is needed to get Hawk's Cry Pastured Beef to you, the consumer.
Humane Handling
Low-stress handling techniques are used in the care of the Hawk's Cry herd. Based upon the research and philosophy of Temple Grandin, Ph.D. of Colorado State University, these techniques insure that the herd is handled quietly and humanely at all times. This results in calmer animals, and a superior pastured beef product.
Hormone Free
Most cattle raised in industrial feedlots are injected with growth hormones to accelerate weight gain and enhance profits. The cattle at Hawk's Cry Farm are entirely free of growth hormones. Yes, this takes much longer to raise the cattle but the result is healthier animals, and healthier food for all of us.
Finely Finished
Before bearing the Hawk's Cry Farm label for pastured beef, our steers are moved to the finishing pasture. Here, the animals will continue to graze on a grass pasture, while also receiving additional natural feeds to enhance marbling and flavor in the meat. The result is the finest natural grass-fed beef available anywhere: Healthy, tender, juicy and flavorful!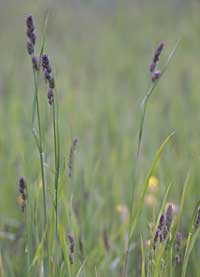 Availability and Pricing
If you are interested in Hawk's Cry Pastured Beef, please join our email list, and we will let you know in advance when steers will be ready for purchase, and the current price.
Initially, we will only be taking orders for full, half, quarters or eighths.
Frozen lean ground Pastured Beef is always available at the farm for $4.00/pound, packaged in 1½ pound tubes.